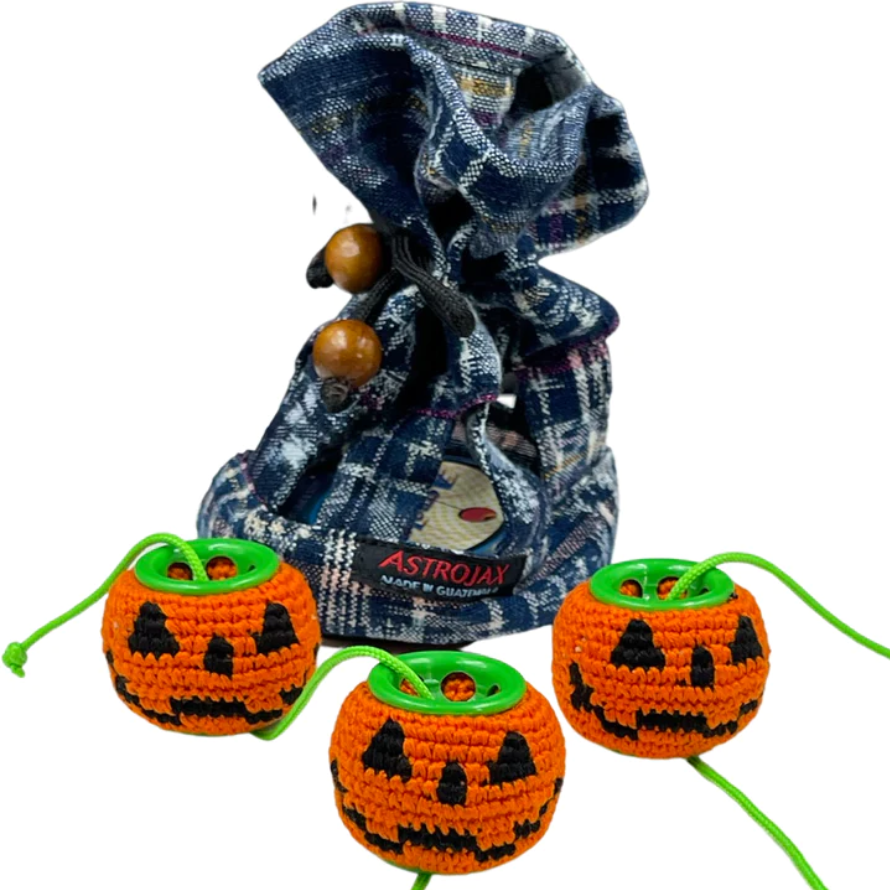 SCARY PUMPKIN ASTROJAX FAIR TRADE
Limited Edition Pumpkin Astrojax! Perfect for spooky season or any time of year!
Astrojax is three balls on a string that orbit.   Hold an end ball and oscillate your hand and the balls orbit in horizontal orbits, vertical orbits, butterfly orbits, or wild and crazy patterns.   And that's just the start ...
Astrojax has been played in outer space by NASA, won toy awards, and been used for light show performances, science demonstrations, physical therapy, cognitive and hand-eye coordination development, and, of course, LOTS OF PLAY!
Astrojax provides open-ended, creative play.   It's easy, fun, and great for relaxation and stress relief.   The perfect indoors meditative movement toy for these crazy times.
Learn the basics in seconds ... a lifetime to master.   Explore the Universe of Astrojax!