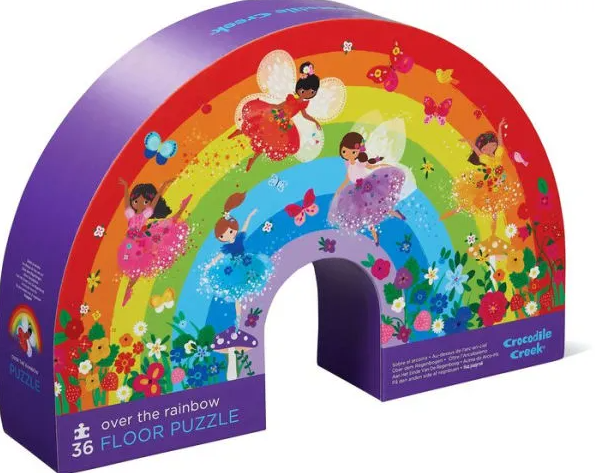 PUZZLE FLOOR OVER THE RAINBOW 36PC
This Over the Rainbow 36-piece jigsaw floor puzzle will delight all ages, particularly those with an interest in fairies, flowers, butterflies, and birds! The detailed and whimsical puzzle is large for budling out on the floor, and has colorful, complex, and beautifully illustrated artwork both on the pieces and the shaped storage box. The 36 thick puzzles pieces fit together well for kids, and encourage hand-eye coordination, fine motor skills, and problem solving. Assembled puzzle measures approximately 27 x 20 inches.
This puzzle is eco-friendly! Crocodile Creek cares about the planet by using water and soy-based inks, recycled materials, and Forest Stewardship Council certified materials. Puzzles are packaged in a heavy-duty box that doubles for practical storage. All Crocodile Creek puzzles conform to both USA and international safety standards.
Ages 3+