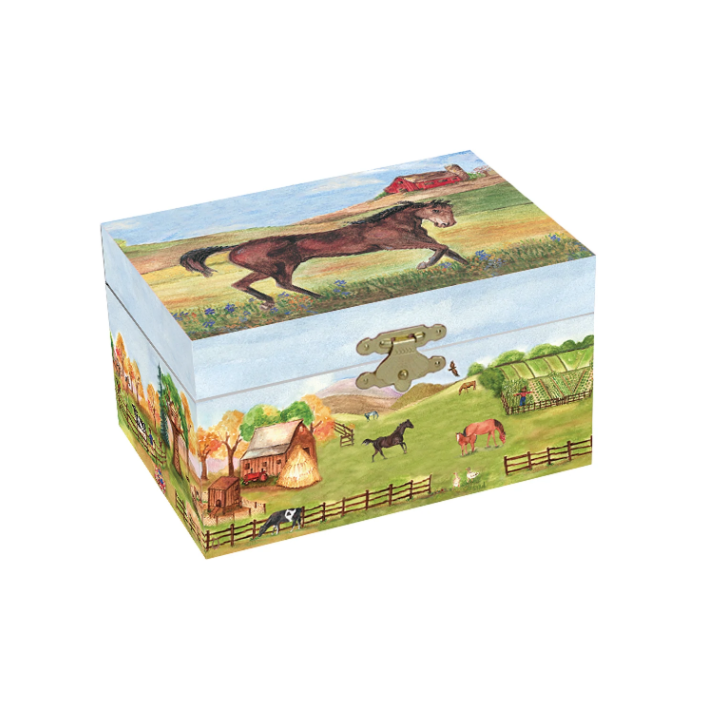 Are you shopping for a child who loves horses? Then look no further, this musical jewelry box! The Enchantmints Country Horse Music Box is a simpler treasure box featuring a large interior compartment with a hinged top, inside mirror, twirling horse figurine and a lovely velvet-flocked paper lining. 
This music box plays My Old Kentucky Home
A magical place to store tiny treasures illustrated with fairies horses and gentle scenery in soft water colours, this music box will be cherished for many years.
Enchantmints children's music boxes are beautifully made with:
charmingly illustrated laminated graphics
flocked paper that feels like velvet within
hinged topthat  flips open to reveal a mirror
twirling figure who circles around to the enchanting music when the rear key is wound.
Dimensions: 15 x 10 x 7.5
Age group: 3 and above