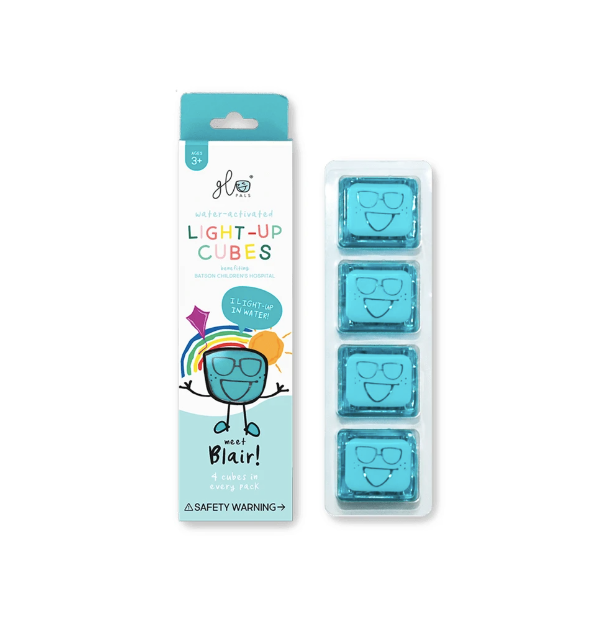 Introducing the coolest bath toy ever! Glow Pals are cute little light up cubes that light up in the water and turn off when it drains, so kids will enjoy longer tub times. They are also really fun for after dark or in the fort play around the house! Easy-peasy and super fun!
The Glo Pals® were inspired by a child with autism whose mother used the technology behind Glo Pals® to help him overcome his fear of water. His story influenced the development of the Glo Pal® characters and our mission to create a product that engages children in sensory exercises and brightens bath time.
Each Pal is designed with a unique personality to celebrate the things that make each of us one-of-a-kind.
HOW TO CARE FOR YOUR GLO PALS:
Remove Glo Pals Light-Up Cubes from liquid. Blow through small slots in the side of each Cube. Store in a dry location for longer battery life. Each Pal typically lasts for 4+ weeks on average and each pack comes with four Pals inside (All 4 Pals will be the same color based). For children ages 3 and up. 
How do we store the Glo Pals when not in use?
It is very important that the Glo Pals are removed from liquid and dried when not in use. Typically, removing the pals from liquid, giving them a quick shake, and setting them out to dry will help increase the lifespan of the pals.