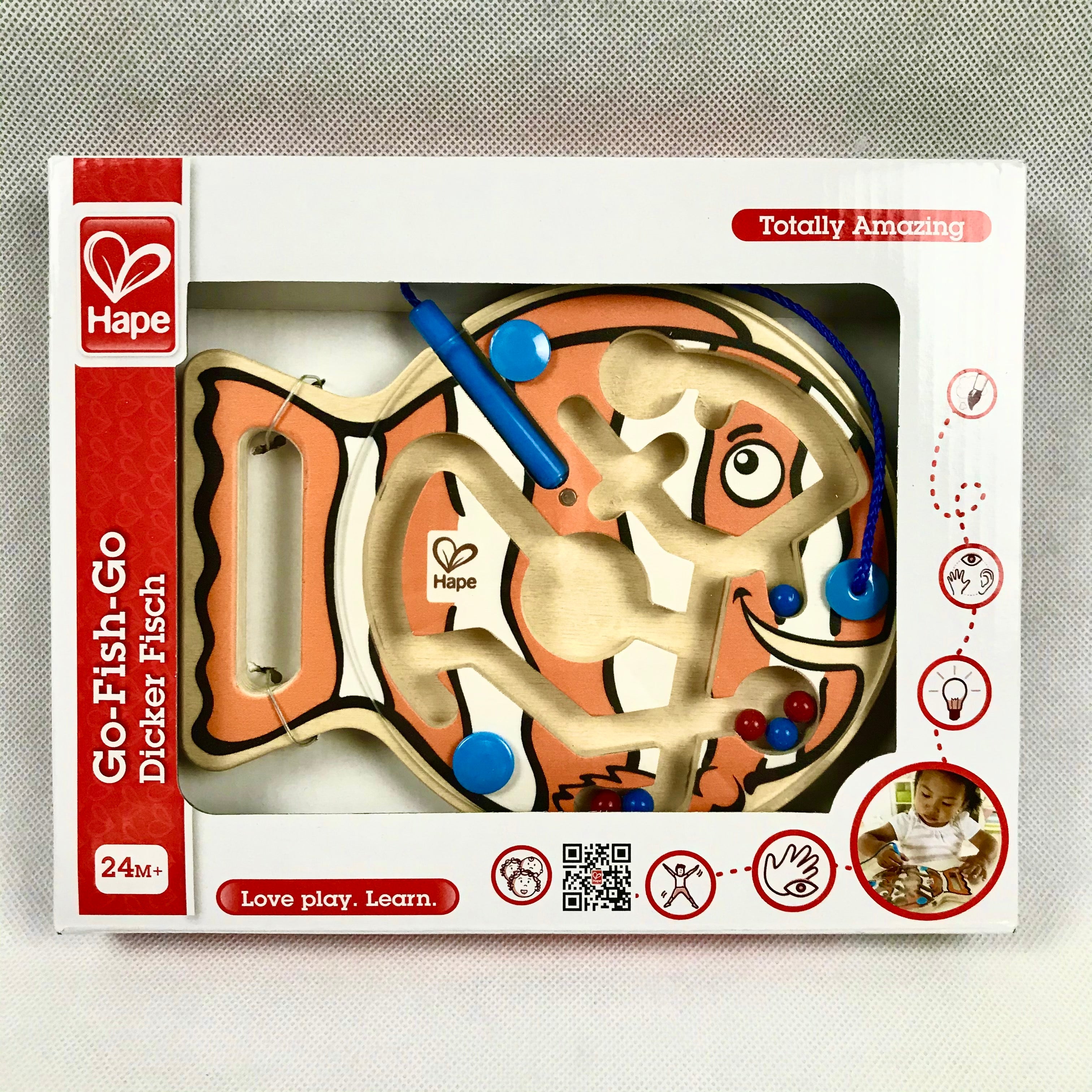 This fish-shaped maze features a carrying handle, which can be taken anywhere conveniently.
Safety First
All the Go-Fish-Go's pieces are enclosed and fixed for your safety and convenience, and its sturdy wooden materials and transparent plastic cover keep the beads in place and secure. The magnetic wand is connected to the maze by a short rope.
Safe to Play with
Made of high-quality wood and finished, the Go-Fish-Go is long-lasting and durable.
Item Weight: 0.5 lbs, Product Dimensions (L x W x H): 7.7 x 6.1 x 0.8 inches
Adult Assembly Required: No
Features
Suitable for 2Y and above
Guide the beads with the magnetic wand through this friendly fish bead maze puzzle toy
Build and improve early childhood development skills with refined logic and problem-solving skills as well as key motor skills
The maze puzzle is made of high-quality wood which means the Go-Fish-Go is a friendly companion toy for life
This fish-shaped bead maze features a carrying handle, which makes it an ideal travel toy
Pieces are enclosed and fixed for your safety and convenience, and its sturdy wooden materials and transparent plastic cover keep the beads in place and secure. This wooden puzzle is finished with non-toxic paints which is safe and won't fade