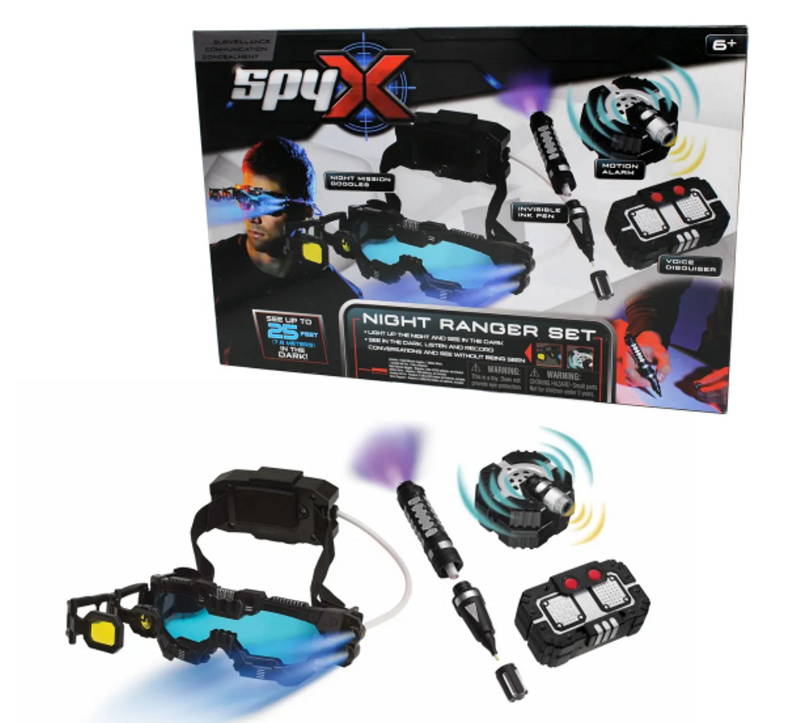 Award winning Night Mission Goggles for night missions featuring twin light beams and a special flip out scope for daytime snooping!
Motion Alarm to secure your area. It'll detect motion or vibration so you know your stuff will be safe!
Micro Voice Disguiser to conceal your identity. Record your voice for up to 10 seconds and play it back "twisted."
Invisible Ink Pen to write and read secret spy messages. Includes secret message papers and a hidden storage compartment to keep your secrets safe!
Collect all SpyX toys for the ultimate spy play experience.
Ages 6+