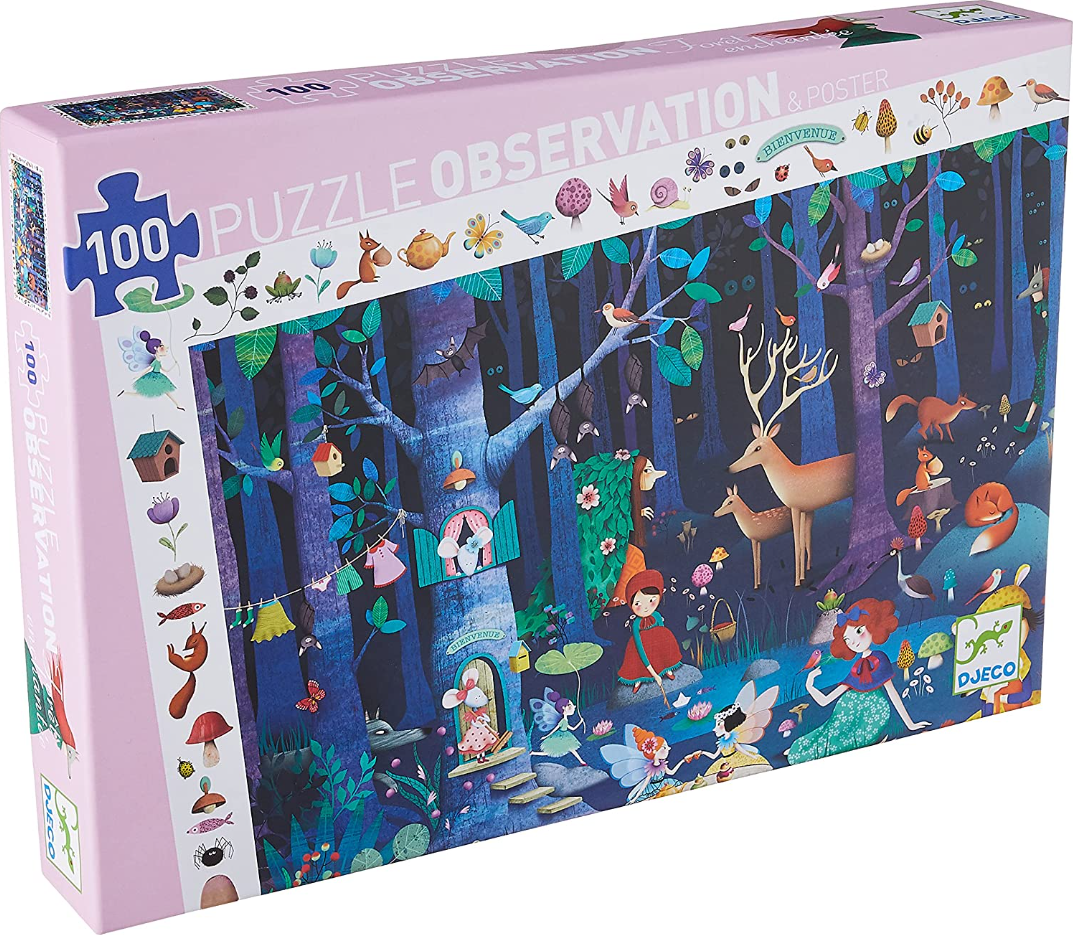 PUZZLE OBSERVATION ENCHANTED 100
The Enchanted Forest is a beautifully illustrated, 100-piece puzzle that is just the right challenge level for school-age kids. It makes a great gift for puzzle lovers—perfect for rainy days or quiet time.
This observation jigsaw puzzle features an enchanting design of a party in a deep dark forest with lots of magical detail. The Enchanted Forest Observation Puzzle in itself is fun to complete, but it also comes with an added extra to help children develop their observational skills. Once the jigsaw has been finished, the idea is to find every item in the border within the puzzle itself. There is also a poster of the completed design which could be framed and hung on the wall.
Recommended for ages 5 to 8 years
100 pieces
Size: 24 x 15 inches