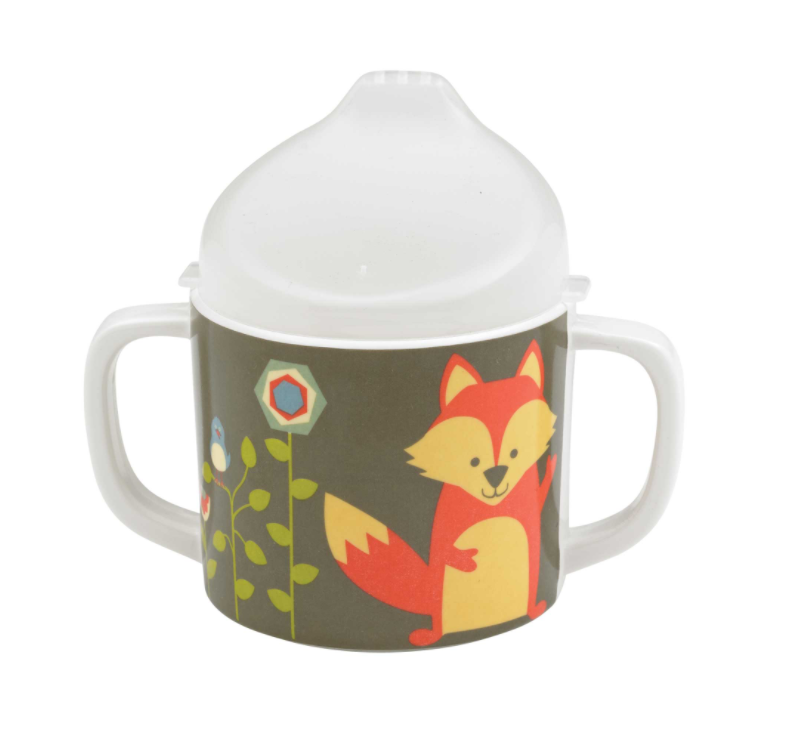 SIPPY CUP WHAT DID THE FOX EAT
The What did the Fox Eat? Sippy Cup features friendly foxes and friends wondering what's for lunch today. The convertible sippy cup starts with a lid to regulate flow, which can be removed to allow kids to drink or use as a snack container.
Size (inches): 4.00 dia. x 2.50 h (holds 6 fluid ounces)Design Features:
Two handles to easily hold
Fun graphics for kids to look out while they eat or drink
Removable lid to grow with the child
Comes gift boxed and ready to be gifted with the rest of the collection
Food Safe: non-toxic, lead-free, PVC-free and phthalate-free melamine
Care:
Dishwasher safe
Do not microwave
Thoroughly clean prior to first use.