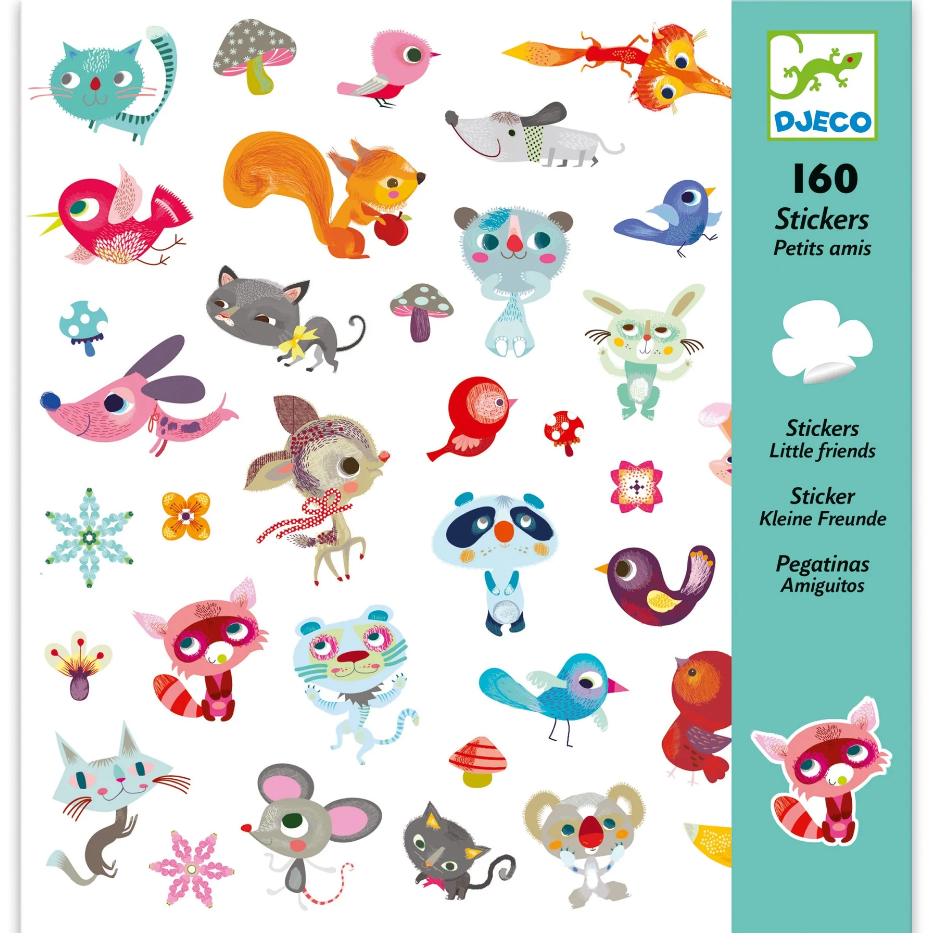 These stickers come from the amazing french company Djeco. These Little Friends stickers can be used for a variety of art work. The full pages give you many designs to choose from. Stick on books, posters etc.
A set includes 4 sheets of stickers. ( 160 stickers. 2 in each design.) The stickers are NOT resusable.

Age: 3 years and up.
Dimensions: Case 8.5W x 9H ( inches ).
Designed in France.
Made in China.