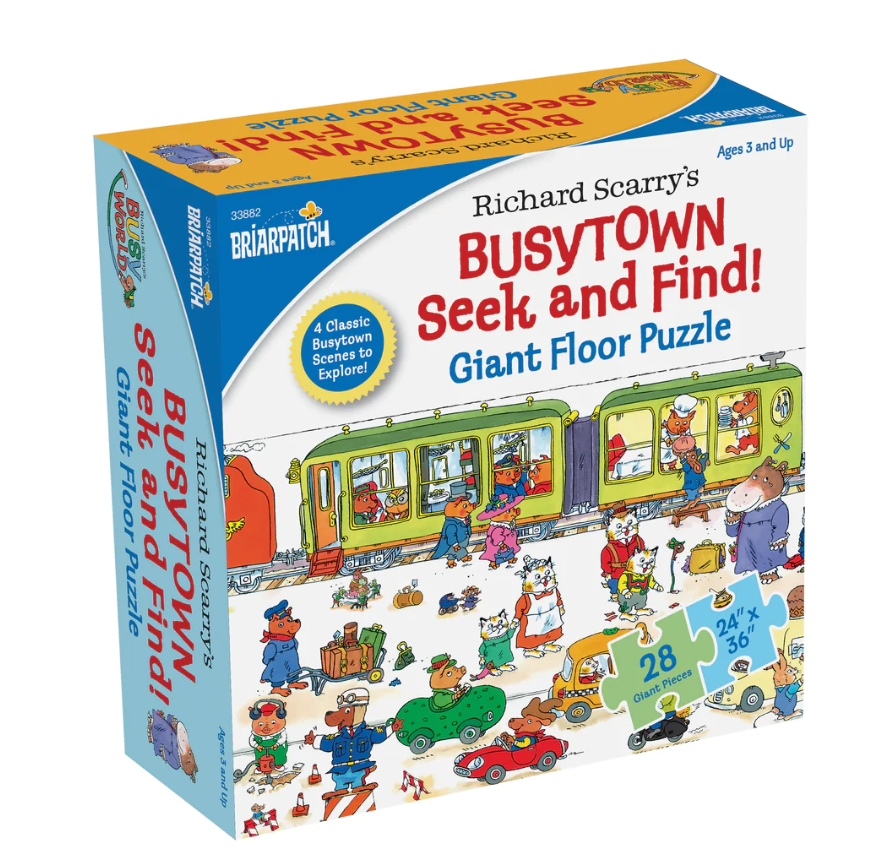 PUZZLE FLOOR BUSY TOWN SEEK & FIND 26PC RICHARD SCARRY
Children can explore the Busy World of Richard Scarry with this giant Busytown Seek and Find floor puzzle. Loads of objects to seek and find are included on the edges of the puzzle. Learn by finding hidden items in four classic scenes from Richard Scarry's bestselling Busytown Books. The illustrations include images from a day at the lake, a birthday party, a train station, and the park.
This puzzle features 28 easy-to-handle pieces measuring 5 x 5 inches and is an amazing 3 x 2 feet in size!
Ages: 3+