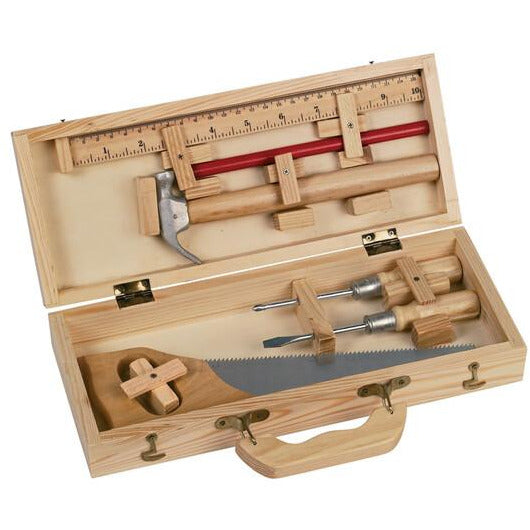 This is a beautiful box of real woodworking tools sized down for kids. 
This French designed kit contains real tools. They are not toys. You can actually saw a board, hammer nails measure and screw.  Children really appreciate real things that are made on a scale they can handle.  
Many children age 7 + can handle these with adult supervision.