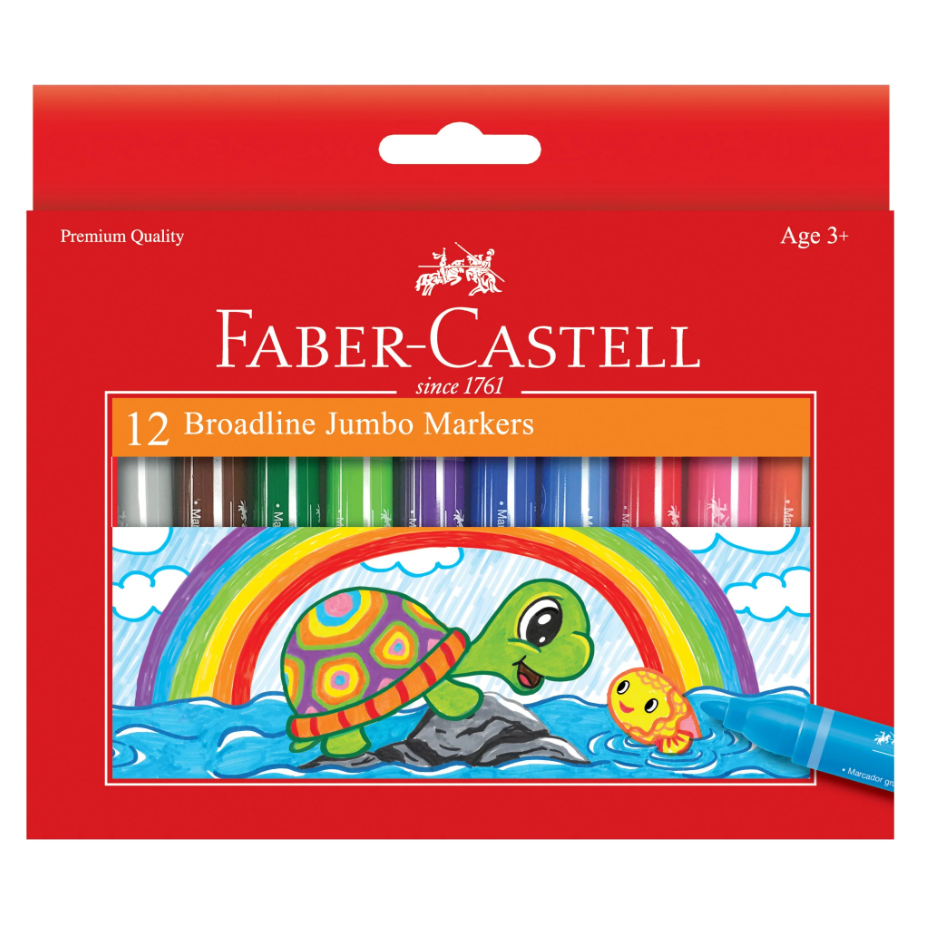 MARKERS WASHABLE BROADLINE 12C
These markers are great for little artist! The large size makes them great for little hands! The best part is they are non toxic and can be rehydrated so no more dried out unusable markers if the cap is left off!Faber-Castell's Jumbo Broadline Markers have 12 bright, vibrant inks that are made from food-grade dyes. Markers have long lasting, water-based ink, which allows them to be re-hydrated by dipping the tip in water. The 20mm extra thick, durable nibs sustain heavy pressure when coloring.

The ventilated safety cap prevents choking. Faber-Castell's Jumbo Markers for Kids are non-toxic, acid-free and conform to ASTM D-4236.

Great for school or at home coloring and art creation!

Ages: 3+

Contents Include: 12 Markers